EQ103:
Advanced Equine Soft Tissue Techniques, Introduction to Spinal Mobilization & Clinical Reasoning
Date: July 9th - 13th, 2021, Maryland
Cost: $1795
Duration: 5 days
Summary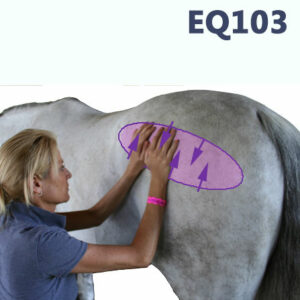 Take your equine bodywork to the next level. Instructors Dr. Nicole Rombach and Debranne Pattillo, MEEBW each bring their A game to this course!
There are so many tools to go into your toolbox; you'll never stop adding to it once you start this journey. Learn different approaches to assessment and addressing soft tissue restrictions using advanced equine bodywork/soft tissue mobilization (STM) techniques, including advanced sports massage, stretching, introduction to spinal mobilization, range of motion restoration exercises, the full stretching regiment and muscle activation techniques.
This 5-day, 50-hour course (115+ total hours with required externship) is designed for students who have successfully completed the Equinology® Equine Body Worker Certification (EEBW) or a comparable equine sports massage program with a strong anatomy background of 300+ hours.
Students attend class for five consecutive days. The course runs 8:00am to 5:00pm the first 4 days with an additional two hours of evening studies. The final day of the course ends at 3 pm. Thirty minutes are allowed for lunch.
Outline
Advanced STM, muscle activation, origin-to-insertion and muscle release techniques
Introduction to spinal mobilization
Advanced range of motion restoration exercises and stretching for the thoracic and pelvic limbs
Following on from EEBW certification course: anatomy of additional muscles and bony landmarks
Advanced techniques to address the temporomandibular joint
Advanced technique: sinus drain
Isolating and addressing the thoracic and pelvic limb muscles with advanced techniques
Advanced techniques to address the paraspinal musculature
Addressing the broad sacral tuberous ligament in combination with paraspinal and gluteal muscles
Introduction to myofascial release techniques
Introduction to core muscle activation techniques and stabilization exercises
Review: gait evaluation
Case study discussions
Anatomy practical: muscle and point label session
Final Day: Clinical Reasoning Practical: Assessment, Discussion, Application of New Techniques, Re-evaluation
Prerequisites
Completion of the EQ100: Equinology Equine Bodyworker Certification Course (EEBW), though externship completion is not required. Alternately, you may take this class upon successful completion of an outside equine sports massage program with hours (320+) and content (covering the major muscles and points) comparable to the EQ100 . However, students coming in from other programs must challenge the EEBW Certification Course prior to registering for the EQ103.  There is an administrative fee of $150 for this challenge.
Required Materials
Required Text:
Anatomy of Equine Bodywork: The Equinology Approach
by Debranne Pattillo
This text may be purchased here.
Course Materials (included in tuition):
Course Workbook & Handouts
Externship (included in tuition):
Externship Grading and Certificate
Instructor
Dr. Nicole Rombach, APM (ITEC),
PG AM, MEEBW, CCBW, MSc., PhD, FEI PET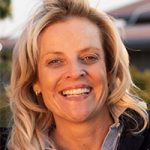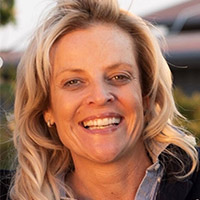 Dr. Rombach attained the ITEC human massage qualification in 1997, the Equinology Equine Body Worker ® certification in 1998 and the Equinology Master Equine Body Worker ® certification in 1999. She also completed the post-graduate and Master of Science degree programs in Animal Manipulation from the McTimoney College of Chiropractic and University of Wales in the United Kingdom. She earned her PhD in 2013 from the College of Veterinary Medicine at Michigan State University. Her main interest lies in the effect of complementary therapies on equine performance, and the subject for her doctoral research was investigation into equine neck pain from the perspectives of pathology, neuromotor control and equine behavior associated with spinal dysfunction.
Dr. Rombach is the founder and President of Equinenergy® Ltd. and Caninenergy Ltd, United Kingdom-based educational institutions that offer a variety of recognized certification courses in equine and canine complementary healthcare science. From 2003 to 2009 she was based in São Paulo, Brazil where she worked in direct liaison with various veterinary clinics, focusing on sports therapy for performance horses from novice to Olympic level. She traveled to national competition centers and private clients throughout Brazil and in other South American countries. In addition, she carried out infrared thermographic imaging (thermography) in conjunction with equine veterinarians to aid their diagnostic procedures. She also uses thermography to assess hoof balance, saddle fit and changes in thermal patterns following sports therapy sessions.
Dr. Rombach regularly lectures at various universities and for professional associations. She travels within the USA and to Europe and Brazil on a regular basis to teach several of the Equinology courses and to work on her established clientele of horses and dogs. She is the chief instructor and examiner for  Neurokinetic Therapy (NKT) Equine and Canine worldwide. In addition to clinical consultations, Dr. Rombach is the Course Development Liaison Manager for Equinology, Inc., in charge of national and international expansion of the Equinology course curriculum.
Debranne Pattillo, MEEBW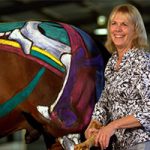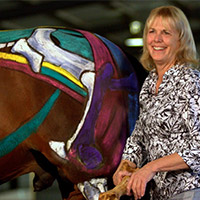 Debranne sees equine anatomy with the eyes of both a body worker and an artist. Her teaching is infused with her basic delight in both the anatomical precision that excellent bodywork requires and the dynamic variation that teaching anatomy on (mostly living, nibbling, opinionated) horses often presents. Her knack for seeing the bones and muscles with an artist's eye and her unique way of taking the body apart – from the skin down to the bones, and putting it back together again – is a perspective that fuels her work as a bodywork practitioner and makes her a much sought-after teacher. Her "Painted Horse," which has served as the backbone for presenting equine anatomy since Equinology started, was showcased in United Kingdom's BBC television program "Country File" in 2001.
Since 1994, Debranne has been the lead instructor for more than 200 equine sports massage and anatomy courses to more than 2,000 course participants in the US, Canada, UK, South Africa, New Zealand and Canada. She holds the Equinology® Master Equine Body Worker Certification and is the author and facilitator of the unique Equinology® Equine Body Worker Certification Course, which is the signature course for Equinology. This course serves as the professional qualification in the BSc in Equine Sports Therapy presented by Writtle Agricultural College and University of Essex, United Kingdom.
Debranne is also the co-founder and past Chair of the United States division of the International Equine Body Worker Association (IEBWA); a leading international association that aims to support and foster equine body work practices and ethics. She is currently the Division Head of the IEBWA for USA, Australia and New Zealand.
Register
A $300 deposit is required to hold your spot in a course – the remainder of the tuition is due at least 30 days prior to the course start date. The $300 deposit is nonrefundable and nontransferable, and is credited to the total tuition for the course. Confirmation letters, course outlines, required pre-study (if applicable), directions and lodging options will be sent when the $300 deposit has been received.