Start on the Path Toward Your Career Goals!
Whether you are ready to begin a new career in animal bodywork or want the confidence and advanced skillset to evolve your existing practice, you have come to the right place!
We Can Help YOU REACH YOUR GOALS!
Every day, more owners and trainers are recognizing the power of bodywork. Because of this, there is a need for knowledgeable, anatomy-based equine and canine bodyworkers. 
But with the overwhelming number of massage schools out there, how do you know which program is right for you?
We give you the tools to get started and progress further
We make sure our students are well-prepared before they start their career. You are not merely handed a certificate on the last day of class. After you complete your online anatomy exam (EQ50/CN3005) and in-class hours (EQ100/CN3000), you will then apply the skills you learned in the classroom to your post-course learning activities. 
Only after successful completion of the externship will you receive your certification – which equals about 320+ hours of education!
Early registrations are encouraged. Seats fill up quickly!
Our self-paced online anatomy courses (EQ50: Equine Anatomy Distance Study and CN3005: Canine Anatomy & Behavior Distance Study) break down anatomy to the basics and give you the terminology to benefit the animals in YOUR life! These online classes are a prerequisite for our Equinology® Equine/Canine Body Worker Certification programs.
For a one-time fee of $95, you get all course content, a downloadable course workbook with extra learning activities, a list of our favorite references and resources, and a private Facebook Group where you can ask questions, share success stories, and network with like-minded animal lovers and practitioners.
Get started TODAY! Enrollment is open year-round!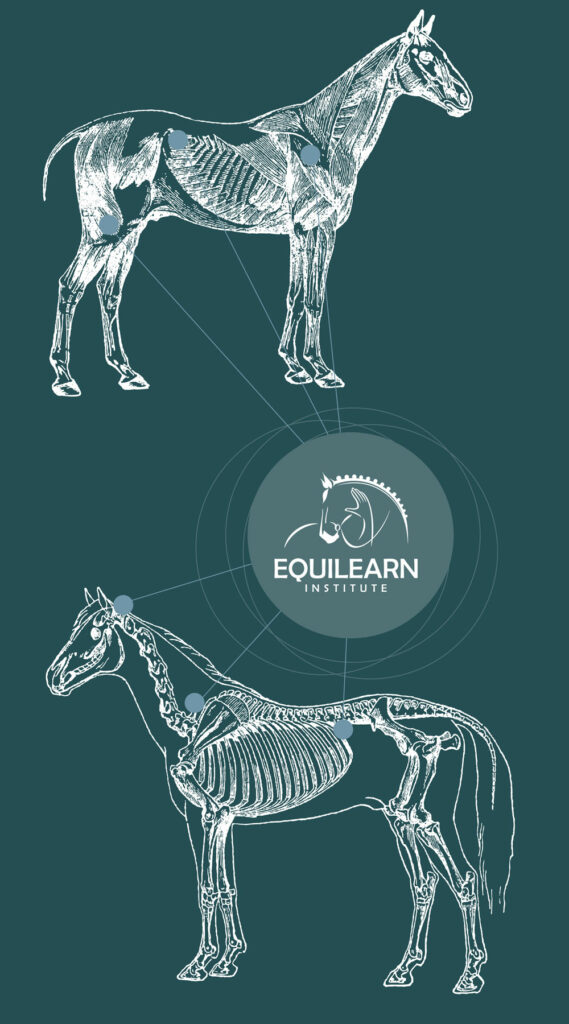 Hear How EquiLearn Helped Others Succeed & Grow Their Business:
"As an equine practitioner, I highly recommend incorporation of a trained equine body worker as a member of the equine care team."
Collaboration with a trained, equine body worker can greatly enhance early detection of primary and compensatory issues, and facilitate the monitored rehabilitation process that is often necessary to preserve range of motion and athleticism You can also add this part if you have room: Regular assessment of anatomical symmetry, function and gait can assist training decisions to optimize performance and minimize injury. As an equine practitioner, I highly recommend incorporation of a trained equine body worker as a member of the equine care team. The investment in surveillance of musculoskeletal health pays dividends in the long term soundness and well –being of the performance horse.

—- Claudia Sonder, DVM
"I now feel an even greater connection, almost instantly, when I'm with a horse."
I have used MFR to 'get through' to the horses who were not accepting bodywork. One particular horse who was previously guarded and acted like they would take a swing at me first before I could touch them, now looks forward to seeing me!

—Denise S.
"This has helped grow my business."
Since my training with Deb [EquiLearn instructor] I have received many compliments from farriers, vets and knowledgeable horse clients.

—Patti B .
"This class refreshed my skill set and again proved to be extremely helpful information and an invaluable addition to my practice."
If you're thinking of taking this class or to go with Equinology as a program in general, I highly recommend it to everyone."!

—Stefanie B.
"After taking these classes my career really took off..."
and I attribute it to the robust education and in depth knowledge I received from Equinology and the Equilearn Institute.

—Chloe Meyerhoff, EEBW.