Take Charge of Your Horse's Health!
We all want our horses to live a happy, healthy life…
How many times have you wondered if your horse's reaction is behavioral, or if they are experiencing discomfort, or even in pain and you need to call a veterinarian?
Or have you wondered how to keep your horse feeling good when his workload is increasing?
When your horse ends up with an issue, often you will remember when his performance slowly declined or his behavior changed if you think back hard enough. Muscle injuries can sneak up on your horse little by little until you have a larger problem.
It can leave you frustrated.
However, what if YOU could address these smaller issues BEFORE they become larger problems?
What if you could have the power to take charge of your own horse's health?
IT IS POSSIBLE!
Our EQ75 Equine Massage & Bodywork for Owners & Trainers course
will teach you massage, bodywork and stretching techniques that will help you learn what is normal for your horse. You will be empowered to understand when your horse is trying to tell you that something is not quite right.
YOU become your horse's advocate!
The EquiLearn Institute's curriculum is taught by some of the best equine professionals in the industry. Whether you are a rider, trainer, farrier, bodyworker, saddle fitter, or simply a person who wants to do more for their horse, our classes give you the knowledge and tools to help your horse be the best they can be.
WHO you are learning from MAKES ALL THE DIFFERENCE. Our instructors are top veterinarians and specialists in the industry.
Our courses are HIGHLY RECOMMENDED, which means you get the RESPECT of your horse's healthcare team.
Horses are master communicators, and if you understand their anatomy and know how to decipher their body language, you can help manage their discomfort by recognizing and addressing it.
HORSES TALK THROUGH THEIR BODIES. YOU CAN LEARN TO LISTEN!
Armed with the knowledge of basic equine anatomy and bodywork techniques, you WILL quickly pinpoint areas of stress and help your horse live a better life – one free of discomfort and injury!
Here is how the EquiLearn Institute helps you and your horse:

Obtain a higher level of understanding and take charge of your own horse's health.
Cultivate a team collaboration so that you and your farrier, veterinarian, and trainer all speak the same language.
Learn common areas of stress to help you differentiate between normal and pain responses.
Acquire basic equine bodywork skills so you can build a better bond with your horse through physical touch.
Improve your eye for gait and conformation assessment.

Taught in person, EQ75 is for horse owners and trainers to develop the stretching techniques and basic massage to do on their own horses. We place extraordinary demands on our horse's bodies, and they get sore just like we do after a workout! By learning to identify these sore muscles and relieve discomfort, you give something back to your horse and help them feel more comfortable and connected to you.
What You're Getting Inside EQ75:
IT'S EASY WITH EquiLearn!
If you experience any of the following, you need this course.
If you experience all, you definitely need this course: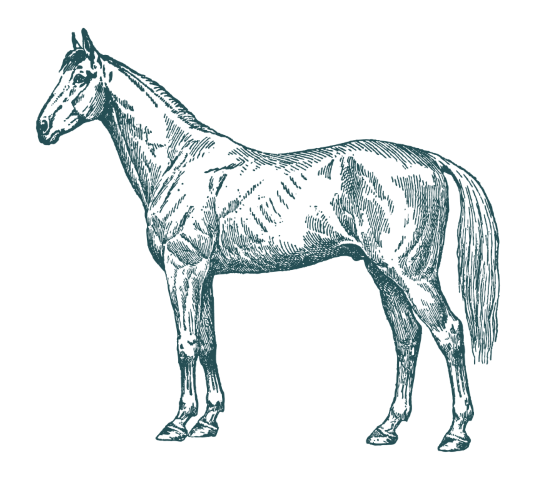 You are unclear on
whether your horse's responses are normal
or a sign of discomfort.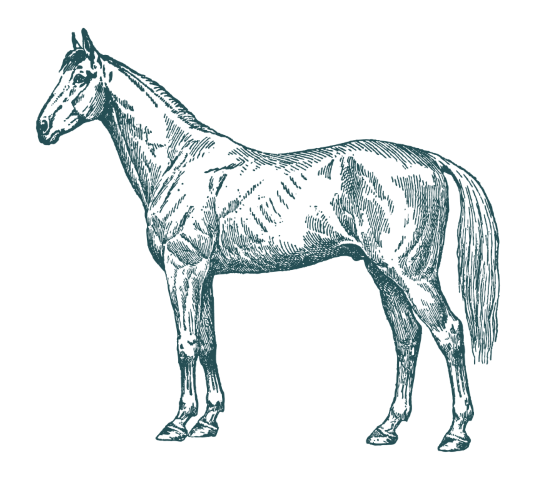 You are looking for ways to help keep your horse healthy and prevent injury.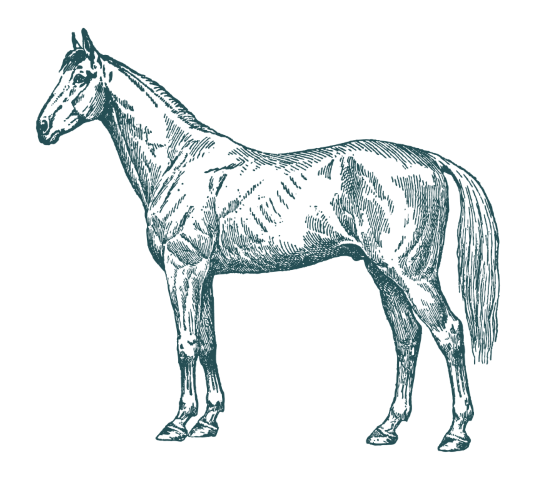 You want to make
a difference in the time
you spend with
your horse.
Hear What Other Equestrians Have To Say About Our Courses:
"This class exceeded my expectations in every way. It should be a required class for ANY one ever thinking of riding a horse, much less owning one."
In 3 days you touched on everything from horse anatomy and physiology, to conformation, lameness, safety guidelines, and contraindications. We learned and practiced identifying basic muscle groups and bodywork technique, and corresponding strokes and releases. The lectures were spot on; lots of rich info but never too much to assimilate, and the perfect amount of practice time to commit it to memory. The lectures were infused with pertinent true stories from your wealth of experience in the horse world, and combined with the treasure trove of photos and videos that illustrated your points beautifully. Your genuine interest and empathy in our personal stories, combined with your offerings of veterinary references and links to more information for deeper study, made the course priceless. You gave me and my classmates a wonderful set of tools to use to get to know our horses better, and a lovely way for me to thank my pony for all the joy that she gives to me. I (we!) will be eternally grateful for this gift.
"The equine anatomy and physiology course was very detailed and comprehensive, and it allowed me to gain a great understanding of anatomy and an introduction to the basics of biomechanics."
The course managed to take the complicated nature of anatomy and simplify it in a way that was understandable. The color-coded muscles, each with a description of location and function, were especially helpful for my learning, and the extra recommended articles at the end of each chapter were great resources for more information. I'm a student planning to pursue a career in the equine medical field, and I think this course was the best possible introduction I could have gotten to equine anatomy and physiology.
"I now feel an even greater connection, almost instantly, when I'm with a horse."
I have used MFR to 'get thru' to the horses who were not accepting bodywork. One particular horse who was previously guarded and acted like they would take a swing at me first before I could touch them, now looks forward to seeing me! I incorporate Myofascial release with my Equinology bodywork and vice versa, which makes it such a great tool to utilize.
"I absolutely love Equinology and would highly recommend their classes."
Deb, Dr. Nicole, and Ruth (that teaches MFR, another great class) are incredible instructors and I'm excited to continue my learning from them. No plans to stop until I reach master bodyworker status!
"If you're thinking of taking this class or to go with Equinology as a program in general, I highly recommend it to everyone."
Can you afford to continue just hoping your horse stays healthy and sound?
The average cost of treating a horse with a soundness problem is $1,000 to $2,500.
What if you could help prevent the injury to begin with, and if it does occur, have the tools to pinpoint the problem and know when to call the veterinarian? A solution to save you time, money and frustration by being able to convey the messages your horse provides, possibly preventing further damage?
It is possible!
You CAN take control of your horse's well being with the ability to easily pinpoint common areas of stress, and develop basic massage, bodywork and stretching techniques to address muscle tension. You will be able to sense problems before they become active lameness, work with your horse's healthcare team, AND do something for your horse that makes him feel good!
You can master all of this for $595 which includes:
Live lectures and demonstrations delivered by one of our instructors.
Plenty of hands-on practice time with the horses
Personalized attention due to small class sizes
A video presentation of the bodywork techniques learned in class for you to reference long after the class is over
Barn companion for you to practice what you learn.
Course workbook and handouts so you do not lose any insights.
Applications that you can take home and use right away on your own horse.
STOP WAITING.
The next session is September 16th - 18th, 2022 in Woodbine, Maryland. Seats are limited so don't wait!
EQUILEARN MAKES BARN CALLS We Bring Our Program TO YOU!
Pamper your horse with our EQ75 course delivered to YOUR BARN. Together, we choose the date and time. We'll send all course content and one of our instructors to your barn for a transformational experience!
Want To Get Started On The Right Hoof Right Away?
Our self-paced course EQ50: Equine Anatomy Distance Study breaks down anatomy to the basics and gives you the terminology to benefit the horses in YOUR life! This online class is also the starting point for most of our onsite course offerings.
For a one-time fee of $95, you get all course content, a downloadable course workbook with extra learning activities, a list of our favorite references and resources, a FREE course from the Online Academy of Equine Science, and a private Facebook Group where you can ask questions, share success stories, and network with like-minded horse lovers and practitioners.

Get started TODAY! Enrollment for EQ50 is open year-round!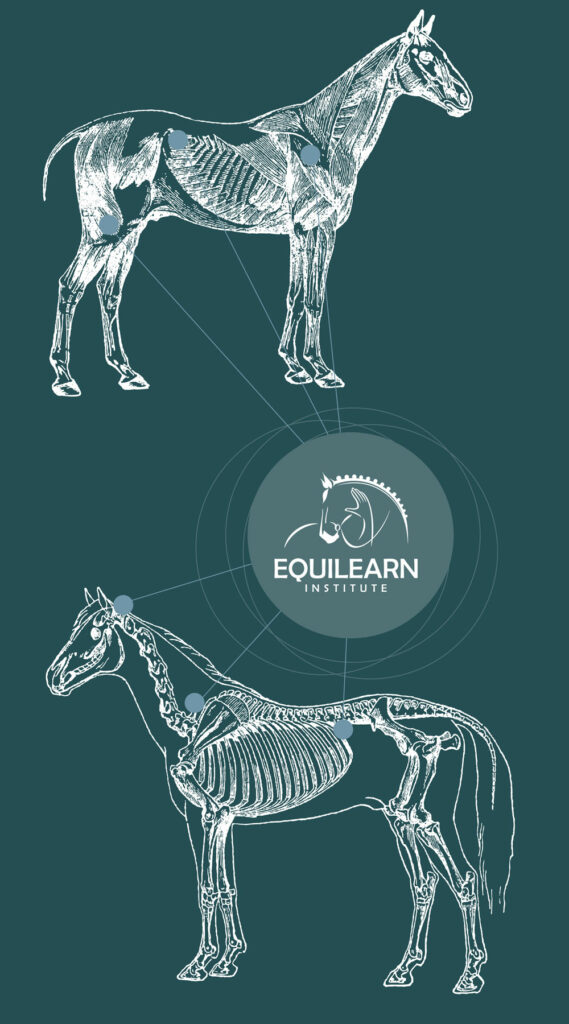 Ready For The Next Level?
Do you want to have the ability to recognize when lameness is causing your horse's poor performance so that it can be diagnosed and treated?
Try our EQ300-600 course focusing on biomechanics, gait abnormalities and lameness. It is ideal for the horse owner or professional who wants to understand EXACTLY what their veterinarian looks for during an examination.
On the last day of class, put yourself in your veterinarian's boots and perform a lameness exam with the guidance of our attending veterinarians – you can even request blocks and other imaging for immediate feedback!
Spots are limited, so don't wait!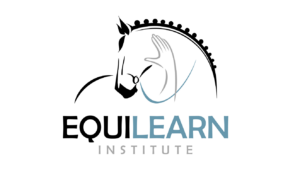 The EquiLearn Institute is an Equinology® Independent Licensed Company (ILC), and we are proud to be the only school in the eastern United States with the rights to deliver the comprehensive Equinology and Caninology® programs.
Our courses have been created by experts and are continually updated, adapted and improved to ensure the newest information is presented with the most hands-on practice time. Our classes are taught only by veterinarians and specialists in the field and feature small student-to-instructor ratios, ensuring personalized attention.
Our flexible curriculum stands out from other programs. You can take one course for personal interest, choose a course for continuing education, or follow our full certification program.
Our Equinology and Caninology courses have been recognized and approved by many continuing education providers, including RACE, the National Certification Board for Therapeutic Massage and Bodywork (NCBTMB), the International Veterinary Chiropractic Association, theInternational Equine Body Worker Association (IEBWA),the International Association of Animal Massage & Bodywork, the UK McTimoney Chiropractic Association, and Animal Osteopathy International.
Every day, more horse owners and trainers are recognizing the power of massage. Because of this, there is a need for knowledgeable, anatomy-based equine bodyworkers! With the EquiLearn Institute, you can get the tools and the applications to get started and add another level to your practice!
You Need To Saddle Up & Meet Our Brilliant Faculty!
The EquiLearn Institute is for dogs too!!
Our hands-on 9 day workshop is taught in Woodbine, Maryland at the end of July.

Spots are limited and filling up fast!
Like our popular equine courses, the canine version is specifically designed for those participants wishing to enhance their skills in canine bodywork. CN3000 is also formatted for veterinarians, physical therapists, human massage therapists, canine massage therapists, trainers and chiropractors to learn massage techniques, range of motion exercises, dog handling skills, and gentle stretching techniques.