Equine Anatomy Learning App (EALA)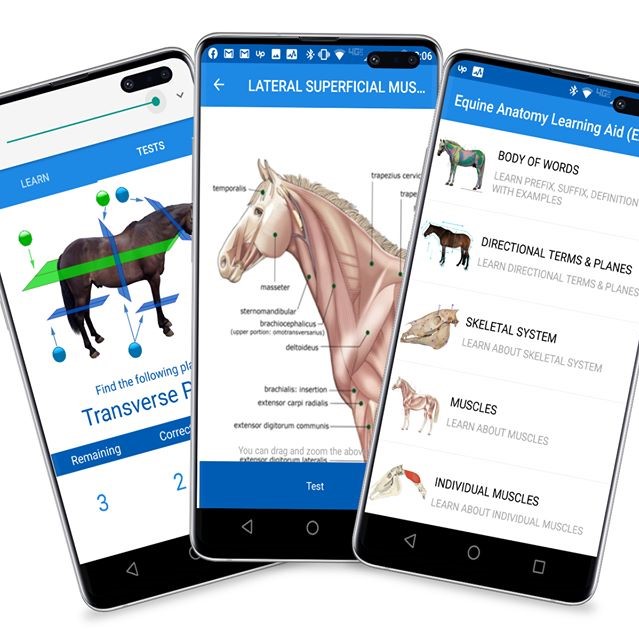 View, learn and quiz yourself!
Veterinary terminology and vocabulary
Directional terms
External landmarks and surface anatomy
Skeletal system
Muscles in detail
What's included?
Built in individual muscle flash cards that can be adjusted to your learning and testing level for origin /insertion, function and/or innervation.
Beautiful artwork of muscles plates and bones to label
Illustrations and photographs followed by multiple choice answers and/or labeling
Audio pronunciation
The app supports the text: Anatomy of Equine Bodywork; The Equinology® Approach as well as the EQ50: Equine Anatomy Distance Study course. It is suitable for all students and practitioners interested in learning or reviewing the equine muscles and skeletal systems. It is great to be able to show clients what you are addressing during your sessions! The app cost is 15.99USD. The price may vary in states other than CA in the USA when tax is collected directly by Apple and Google. They also do this with various countries.