CN3040:
Canine Myofascial Release Techniques Level I
Date: June 1st-4th, 2024 Woodbine, Maryland
Cost: $1295
Duration: 4 days
Summary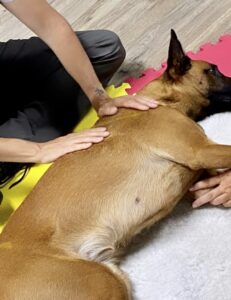 Participants in this Level I course are trained in the theory, concepts and practice of Myofascial Release (MFR) as it pertains to the canine body. MFR restores the length and elasticity of the fascia, creating long-term benefits.  Following the course, students will immediately be able to produce positive structural changes, whether the problem is an acute or long-standing dysfunction. There are plenty of hands-on sessions with the dogs, enabling you to apply the techniques with confidence.
Those already certified in canine bodywork will find this dynamic modality adds a new dimension to your work. Those participants just starting out in bodywork will find this course presents MFR in an easy-to-understand way.
Students attend class daily from 8:00am to 5:00pm with 60 minutes for lunch and 3 hours of evening studies.
Outline
Theory
Myofascial/Osseous & Related Structures
Anatomy
Biomechanics
Conformation & Definition of Common Canine Injuries
Handling & Safety
Body Mechanics for Application
Myofascial Release Techniques
Physical Evaluations
Gait Analysis
Lower Extremities
Lumbar/Pelvic Region
Anterior & Posterior Thoracic Region
Cervical Spine
Atlas & Axis
Additional Practicals
Myofascial Osseous Release
Myofascial Stretching
Therapeutic Exercise
Prerequisites
This course is open to anyone with a working knowledge of veterinary vocabulary, anatomy and dog handling skills. Students new to the field are welcome to participate but must first register for the CN3005: Canine Anatomy & Behavior Distance Study.
Required Materials
Required Text:
Dog Anatomy: A Pictorial Approach to Canine Structure
by Peter C. Goody
This text will be used in the class. Please have it with you. It is available at most online bookstores.
Externship (included in tuition):
Externship Grading (Case Studies and Visual Presentations)
Suggested Reading:
Color Atlas of Veterinary Anatomy: The Dog & Cat (Color Atlas of Veterinary Anatomy)
by Stanley H. Done, et al.
Instructor
Ruth Mitchell-Golladay, PT, EEBW, CMT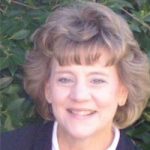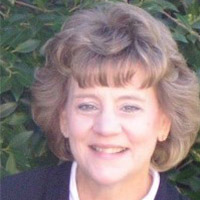 Ruth, a Texan, received her graduate degree in physical therapy from The University of Iowa in 1972 and opened a private practice in Dallas in 1978. She then attended The Institute of Natural Healing Sciences in Colleyville, Texas, in 1991 for her massage therapy training.
She is Nationally Board Certified in Therapeutic Massage and Body Work and state licensed. Additionally, she obtained her Equinology Equine Body Worker certification in 2004. In 2022, Ruth became a Certified Animal Aromatherapy Specialist.
Ruth began her Myofascial Release education in 1987, has taken all John Barnes MFR courses (including equine), and was a Senior Instructor/Coordinator, Co-lecturer and Primary Lecturer for John Barnes, teaching over 130 courses for him from 1988-2002. From 1999 until her resignation in June 2001, she was the Primary Lecturer for the Barnes Equine MFR courses.
In 1990 Ruth opened the Equine Therapeutic Center which was based at Smith Mountain Lake, Virginia from 1998-2018. It is now based in the Dallas, Texas area from April through October and in the Rio Grande Valley of Texas from November through March. In both locations Ruth provides therapy for horse and rider. She uses her biomechanical knowledge to assist in determining a problem with the horse (or human) and then primarily utilizes Myofascial Release to decrease the symptoms and/or dysfunction. In addition, she uses certified pure tested grade essential oils, laser, electrical stimulation, ultrasound, Red Light Acupoint Therapy, and specialized taping techniques. To assist owner, trainer and/or rider in a home program of care she also includes exercises, including stabilization and core exercises for the horse and rider.
Ruth started teaching for Equinology, Inc. in 1999. She has taught Myofascial Release for horses at facilities in California, Virginia, Texas, Canada, England, Australia, New Zealand and South Africa. Additionally she has taught the Equinology, Inc. Equine Body Worker Certification Courses in the United States, England, New Zealand, South Africa and Australia, Canine MFR in Canada and England, and human MFR in England.
Ruth's book, Facilitated Healing through Myofascial Release – Putting the Pieces Together for Horse and Rider was first released in 2001. The revised second edition is now available through animalmfr@gmail.com. She has also released a second book, Canine Myofascial Release which is available at the same email.
Register
A $300 deposit is required to hold your spot in a course – the remainder of the tuition is due at least 30 days prior to the course start date. The $300 deposit is nonrefundable and nontransferable, and is credited to the total tuition for the course. Confirmation letters, course outlines, required pre-study (if applicable), directions and lodging options will be sent when the $300 deposit has been received.