CN4200:
Feeding the Dog & Cat
Date: Ongoing (Distance Learning)
Cost: $210
Duration: 10 weeks
Summary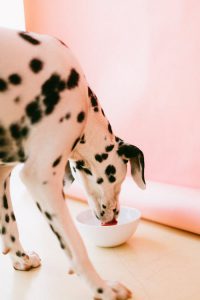 There is a great deal of confusion and concern regarding the best way to feed dogs and cats, and the possible harmful effects of commercial foods. Should I do homemade diets? Raw or cooked? What about bones? How do I guarantee all the necessary nutrients if I'm not using a commercial diet?
This distance study course with Dr. Kellon is available for those who would like to look beyond the pretty packaging of commercial food and actually understand what they are feeding their animals.
The course will describe the anatomy and physiology of the digestive tract in dogs and cats and how that provides clues into appropriate foods. Dr. Kellon will talk about the difference between what is truly optimal for health and what you can get away with. Potential food-related issues such as allergies, hair loss, kidney disease, obesity and insulin resistance will be covered, as well as the available information on minimum requirements of key nutrients. Finally, options and detailed recipes for a more healthful feeding of dogs and cats will be discussed.
The material for each section of the course will be posted on the internet weekly as a pdf file. It will include the material Dr. Kellon plans to cover, links for further reading and a series of review questions that will emphasize the most important points.
This is a no pressure learning situation. There is no "mandatory attendance" at any time, and no grades. The review questions are for your use only. It is assumed that anyone taking the course is doing so because they want to learn more about canine and feline nutrition. You can read when it is convenient for you to do so.
Dr. Kellon will open the Yahoo discussion group in advance of the course starting. This will be a group exclusively for course participants. If you fall behind (life happens), you will have the opportunity to join the Yahoo group for the next run of the course if you think that would be beneficial to you (no fee second time around).
Outline
Week One – Introduction
Digestive tract anatomy and physiology
Carnivore or omnivore?
Week Two – DE Requirements – cat
Protein and amino acids
Fat
Carbohydrate
Week Three – DE Requirements – dog
Protein and amino acids
Fat
Carbohydrate
Week Four – Major minerals – cat
Week Five – Major minerals – dog
Week Six – Trace minerals – cat
Week Seven – Trace minerals – dog
Week Eight – Commercial Diets
Week Nine – Alternatives to commercial diets, including raw – cat
Week Ten – Alternatives to commercial diets, including raw – dog
Required Materials
Class materials will be posted online.
Instructor
Dr. Eleanor Kellon, VMD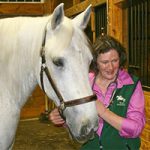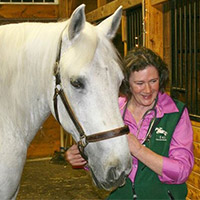 Dr. Kellon is one of a handful of experts in the field of applications of nutraceuticals for horses. She is an authority in the field of equine nutrition as well as conditions affecting performance horses. An Honors Graduate of the University of Pennsylvania Veterinary School, Dr. Kellon completed her internship and residency in Large Animal Medicine and Surgery at the renowned University of Pennsylvania New Bolton Center. She is currently a Staff Veterinarian for Uckele Health and Nutrition, Inc.
Dr. Kellon is the co-owner of the almost 10,000 members Cushing's and Insulin Resistance yahoo group. She is the owner of Equine Nutritional Solutions, a nutritional consulting firm which also hosts 16 online courses on nutrition and horse care. Her work has led to unique nutraceutical approaches for horses with skin and respiratory allergies, degenerative as well as injury-related tendon and ligament problems, chronic laminitis and performance issues.
A prolific writer, Dr. Kellon has written 8 books and her articles have appeared in magazines such as The Chronicle of The Horse, Hoofbeats, Practical Horseman, Equus, Horse Journal, and John Lyons Perfect Horse. She has written over 1500 articles on animal nutrition, care and health issues. Dr. Kellon has also contributed to professional publications and professional meetings on topics including muscle disorders, thyroid disorders, and nutrition.